Reanimating Christmas Island's Place-based Past
Left: Suzy and Mary Mathew, November 1971. Right: Two men, possible British Phosphate Commission officers, 1969 or 1970. Photograph by Roland Marsh.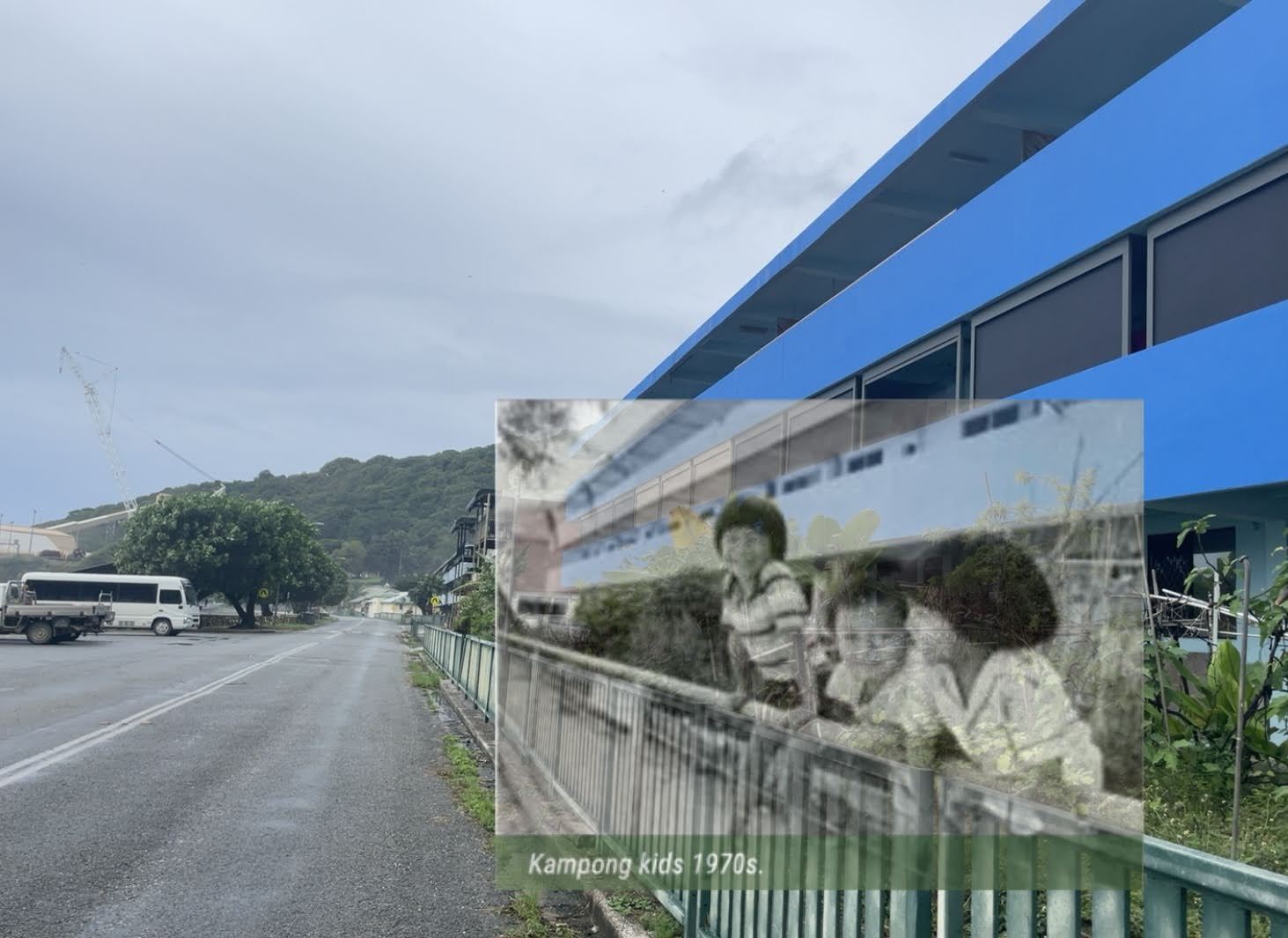 Walking Tour
This location-triggered, multi-media walking tour of Christmas Island's foreshore area will explore social and residential life on the island in the 1960s and 1970s, drawing on original interviews with ex-islanders. This tour will be hosted on the Gesso platform.
Coming Soon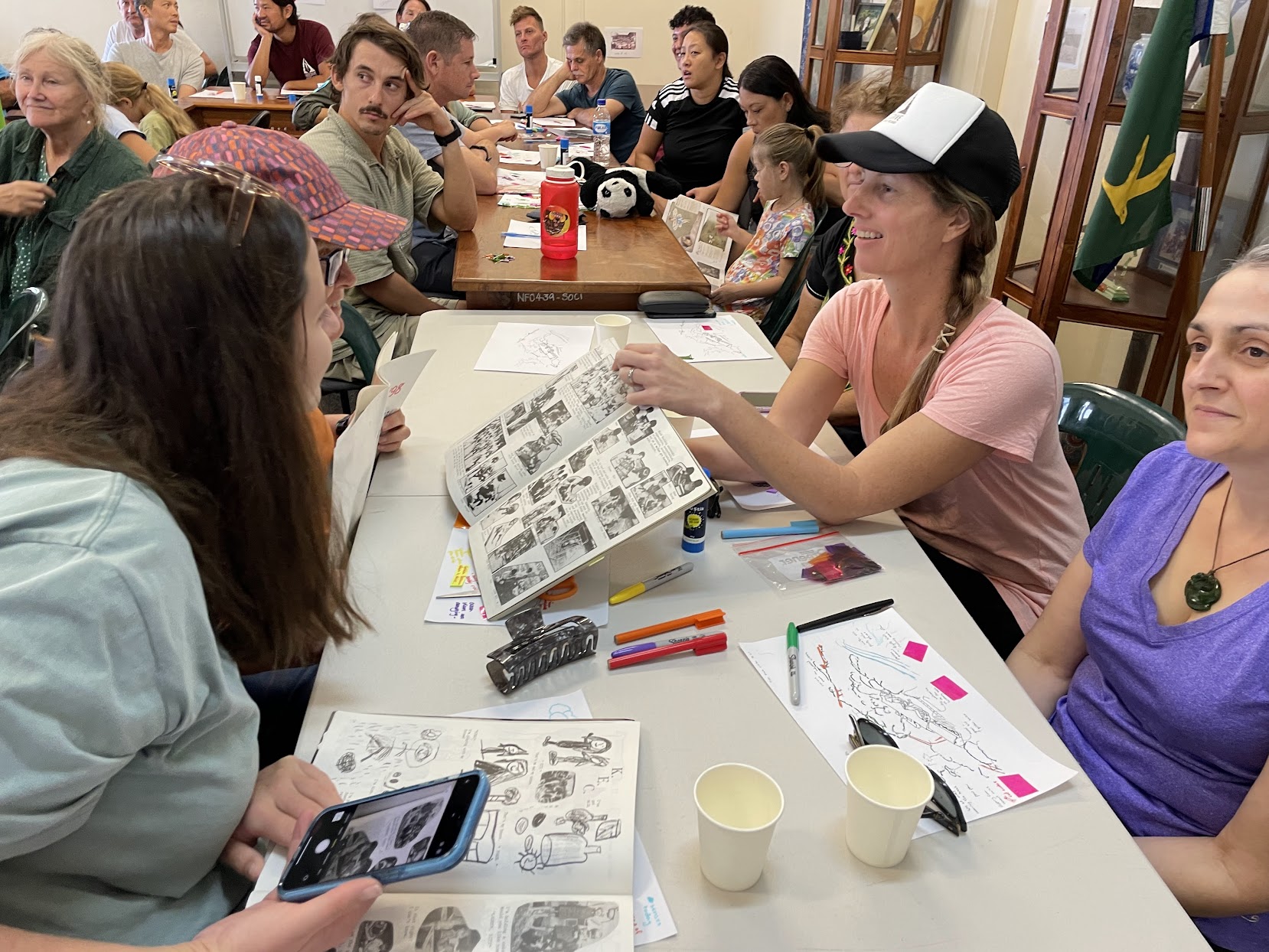 Talking Maps
Talking Maps is a series of community mapping events held on Christmas Island that aims to spark and document location-specific memories about historically significant sites on the island and record them for the future. Each Talking Maps event brings Islanders together at a historic site on Christmas Island to respond to a series of prompts and create individual and collective maps of memory and emotion.
Editable Gallery
Planned for Territory Week in October 2023, "When Walls Talk Back" is a participatory photo exhibit of never-before-seen photographs of Christmas Island in the 1960s and 70s.

Displaying photos donated by the late Roland Griffiths-Marsh and his family, this exhibit will depict Christmas Island's social and cultural life during a key period of change on the island. The exhibit invites attendees, many of whom are long-time Islanders, to contribute to the record by writing directly on photographs, annotating them with knowledge.
Coming Soon